No Debt, No Sweat!
Presented over 500 times worldwide! With 70%
of Americans struggling with their money…
thoughtful employers, churches and
non-profits call on Steve to present this funny
and life-changing personal money
management seminar.
Contact Steve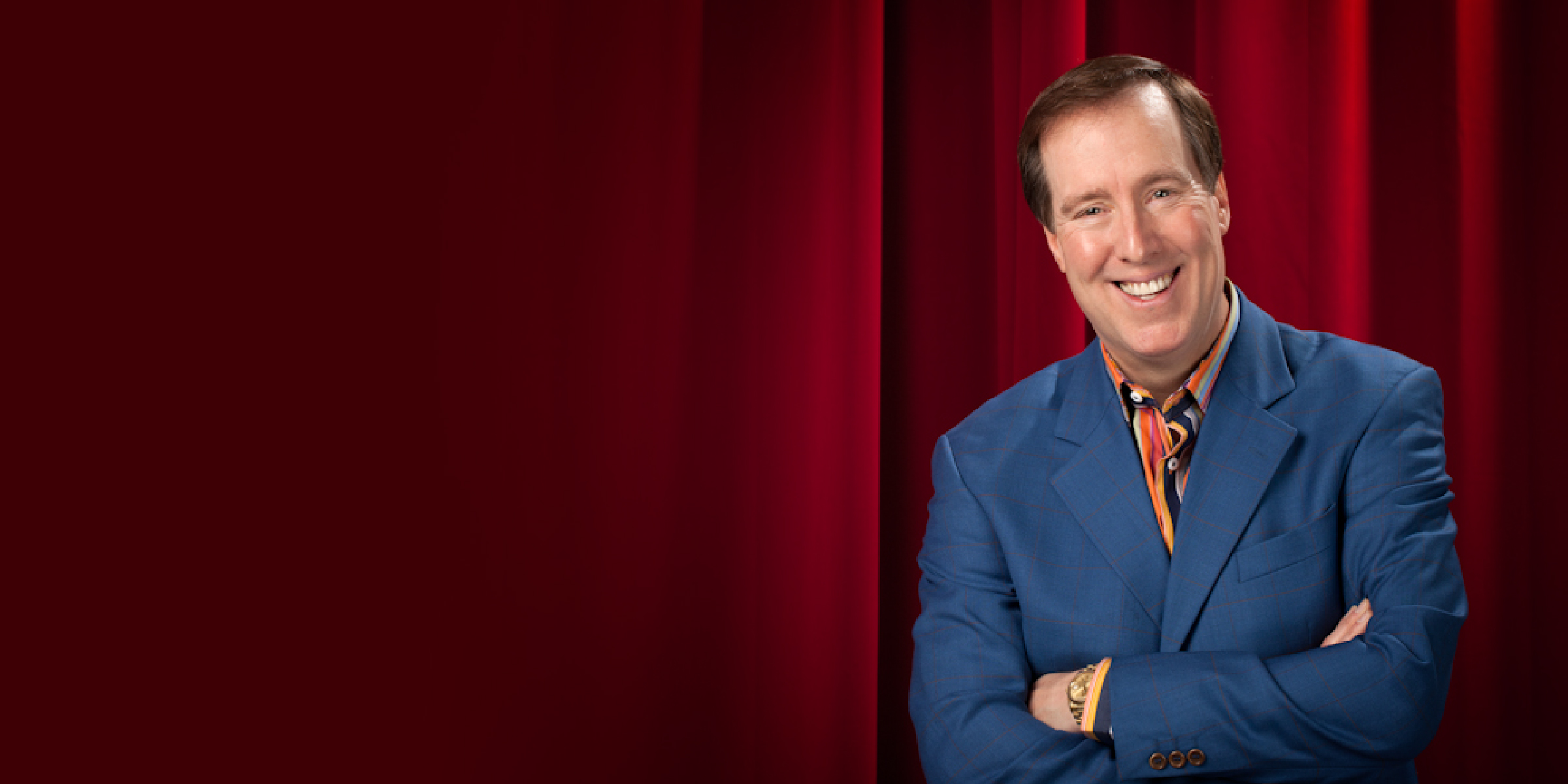 No Debt, No Sweat! Personal Money Management Seminar™
Steve Diggs has presented the No Debt No Sweat! Live Seminar at nearly 500 churches, colleges, conferences, lectureships, conventions, businesses, professional groups, non-profits, and other venues nationwide.
Steve's style is humorous and upbeat–yet very Biblical. Although Steve deals with tough topics—he always exudes hope and grace. The goal: regular chuckles with an occasional belly laugh.
His positive, hope filled approach is a welcome breath of fresh air for people who are burdened and broken by the stress of too much debt. His approach is confessional because that's the best way to touch other people who are hurting. Steve speaks to the hearts of people who have too much month left at the end of their money.
To Learn More, Contact Steve Diggs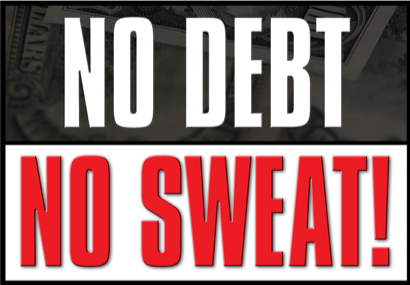 No Debt, No Sweat! Personal Money Management Seminar™
The
No Debt, No Sweat! Personal Money Management Seminar™
shows God's people how to use God's money God's way-Christians are freed from the bondage of "stuffaholism."
During a No Debt, No Sweat! Personal Money Management Seminar™...
1. Christians learn how kill the Debt Monster -and begin giving like we should by developing spending plans (budgets) that really work.
2. Romance is restored in marriages.
3. People learn to save for college and prepare to retire with dignity.
4. The seminar is also seeker-friendly. It's an ideal way to reach our unsaved friends. Churches that invite their communities broaden their outreach and build credibility. This approach opens peoples' hearts to the Ultimate Message.
5. It is both humorous and confessional-yet profoundly Biblical.
6. No Debt, No Sweat! Personal Money Management Seminars™ "softens the beachhead" for churches that may want to offer an on-going small group study in Godly money management.
7. People learn that there is real hope-a brighter future.
Four Hope-Filled Sessions
Failure. The First Step to Success
Getting Acquainted is the fellowship, or sharing, session. This is when we begin to realize that we're all in the same boat. Steve shares the 2 Biblical principles a person must understand in order to get his financial life in order so he can take off like a bullet with a tail wind! He, then, shows the attendees how to begin the journey to financial wellness.
The session also discusses:
• "What Motivates Us To Borrow?" (The Need vs. Greed Equation)
• "How Financial Bondage Saps Our Spiritual Vigor, and Gets Us Off God's Pathway"
• "Freedom From Materialism"
The A, B, C's of Christian Money Management
Is the heart of the seminar. This is where Steve explains the "A,B,C's of Godly Money Management:"
"A"cknowledge Who Owns Your Money
• The 3 Great Principles of Godly Giving
• The Blessings of Godly Giving
• The Dangers of Greed and the "Prosperity Theology"
"B"udget Your Money
• Why We Don't Like To Budget.
• How to Develop Your "Personal Financial Freedom Plan."
• 9 Keys for a Successful Budget
"C"ontrol Your Money
• Learn the Difference Between "Need Money" and "Seed Money"
• 3 Ways to Achieve Financial Freedom (Without Using A Mask and A Gun!)
• The "Wolf Barrier"-How to Keep the Wolf Away From the Door Permanently!
• Out of debt (not counting your home) in 1 to 4 years!
Beating Debt and Developing Our Budgets
Debt and Credit Cards (Plastic Prosperity or Plastic Explosives?)
• A Biblical Perspective On Borrowing and Debt
• Credit Cards: Plastic Prosperity or Plastic Explosives?
• A 7-Step Do-It-Yourself Credit Repair Kit
• 4-Step Plan–Get Rid of Your Car Loan FOREVER!
Following the Lead of Successful People
The Future: Saving, Investing, and Getting Ready For Retirement
• The 6 Secrets of the Great Investors
• How Mutual Funds Work
• Retiring From Your Job Without Retiring From God
• The Difference Between God's and Satan's Investment Approaches
What Others are Saying
From People Who Have Heard Steve…
Whether it's on the football field or in real life, one of the keys to victory is good coaching. Steve Diggs' teachings as a life coach have blessed people worldwide. Steve is a life skills coach who knows his subject and communicates it with authority. He gets to the point, he tells the truth, and he shows others how to enjoy abundant success. He has blessed my life. I know that Steve will bless your life too.
Steve, thanks for the great 'No Debt No Sweat! Seminar. Many of our families are financially stressed. I could see them eagerly absorbing your presentation and vowing to live differently. I was pleased to see the number of guests who were drawn to the seminar as well. You are doing a valuable work for the Kingdom!
The giving here at JBC went up immediately after last year's seminar—and it hasn't gone down since! We are now able to expand and accomplish ministry goals that have been on the burner. Steve, thanks!
Steve, (your No Debt No Sweat! Seminar) has been the best attended event we have ever had here at Northwest—the folks really are enjoying it!
Wow … what a presentation! What you're doing with our civilian audiences is desperately needed. Your communication skills are second-to-none and command the attention of all ages!
We have closed our books for the year. In the previous year our giving was in line with what it had been previously. However this year, since the seminar, we have seen a 30% increase in giving with no big change in attendance. Thanks for the time you spent with us. Your talks and videos have made a difference.
Steve was engaging and his heart for Jesus shined through as he addressed tough issues in a loving way. Our survey of attendees revealed highly favorable impressions and interest in hearing more from Steve.
Steve Diggs is an amazing person! A friend of mine for years, I've watched him go from business success to true significance—and triumph! He's eminently qualified to help others develop the money-skills, life-skills, and God-skills that will help them go the distance. Don't miss Steve!
The workshop was truly blessed by your presentation. We are continually getting strong comments…just as I would expect. You are doing much good.
Many people talk about money and life-skills, but few people know how to communicate these important truths from God's perspective—filled with very practical strategies. Steve Diggs does, just that. He is witty, funny and compassionate. The way he presents the subject leaves a lasting impression on the listener. We join others in highly recommending him!
Our weekly giving has increased and our attitude towards money has a more Biblical context. Steve Diggs does an outstanding job communicating clear and simple principles in an environment that is educational and fun.
Steve Diggs does the best job of explaining biblical stewardship that I have ever heard. Your church members need to hear this!
Steve Diggs…was just what the Christ Church people needed. His seminar was presented with clarity, humor, and good common sense. We had nothing but positive comments from our seminar at Christ Church.
In this time of financial uncertainty, Steve Diggs' No Debt No Sweat! Seminar is a must! By using humor, practicality, and authenticity Steve presents a Biblically based and informative model of good stewardship for all ages and life situations.
The message that Steve Diggs presents is one that needs to be told as often as possible. It is a message that is easy to understand and practical in today's society. I highly recommend No Debt No Sweat! to schools, churches, couples, parents, anyone who is interested in money management from a Godly perspective.
Thank you…God used you mightily to both encourage and equip…lives were changed through you! We truly appreciate your unselfish commitment…it's always great having you!
Audiences across America invite Steve back over and over again because he says what they need to hear. Don't miss Steve…he nails it every time! Your life will be blessed.
Excellent material—and very well presented.
God bless you for helping people understand the critical importance of these kinds of things.
"A huge hit with our people! It was fun and Steve was a great presenter! If you are considering using Steve Diggs, it's a no sweat decision: Just say yes!"
When it comes to finances and life skill, Steve Diggs is the real deal. The modern world is changing faster than ever—Steve stays ahead of the curve and lights the way for the rest of us! You've got to see Steve!
After 25 years in the business world…and 5 heart bypasses at age 39…Steve Diggs began a quest to go from success to significance. He sold his company in 2000 and joined the ministry staff of the Antioch Church of Christ in Nashville. In that capacity he has spoken at over 600 churches and conferences on the topics of Christian leadership, financial stewardship, men's issues, and Christian living.
In the business world, Steve is a sought-after corporate leadership, sales and customer service speaker. His client list includes American Airlines, McDonalds, the US Army, Hilton and many others. He is founder of The Fast-Forward Leadership Platform™ and has shared his cutting-edge insights over 3,500 times on 6 continents, written 10 books, and hosted 7 radio & television shows. He is the founder of 6 successful businesses, including a wildly successful Nashville communications and broadcast production firm.
Steve holds the highest earned degree in the professional speaking world: The National Speakers Association's Certified Speaking Professional™ (CSP) designation…held by fewer than 3% of speakers worldwide. He is also an inductee of the Motivational Speakers Hall of Fame.
Steve lives in Nashville with his bride, Bonnie. "Thankfully," Steve says, "she has picked my option up each year for 44 years." The couple has four grown children and seven grandchildren.
In addition to No Debt, No Sweat Christian Money Management Seminar™ (www.NDNS.org) Steve also presents two other Christian seminars: The Leadership Summit™ (www.MyLeadershipTraining.com) and ReTooled & ReFueled Essential Christian Life-Skills Seminar™ (www.RetoolAndRefuel.com). More about Steve's corporate work at www.SteveDiggs.com.